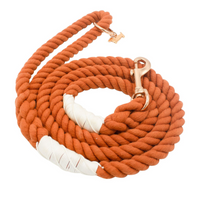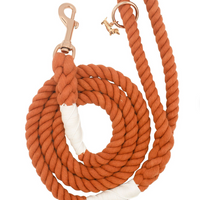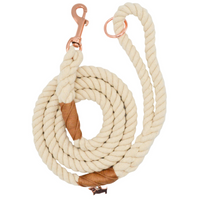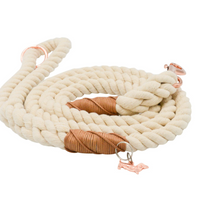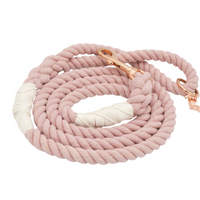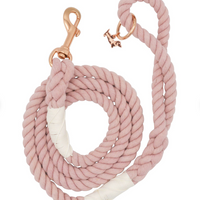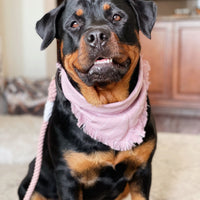 This beautiful, chic and high quality rope leash will be sure to add a pop of color and style to any dog's walk! Match your pup's personality by choosing from our range of colors: burnt orange, beige, and rosé. 

The rope leash is 5 feet long. Made with strong, 100% cotton rope and natural dye. The rope is hand-spliced and ends are whipped to add strength and durability. Finished with beautiful rose gold hardware with a rose gold dog charm and accessory ring.
SAFETY NOTE:
Do not leave your pet unattended with this product. We are NOT responsible for any damages/illnesses to products or pet that may happen to your pet or product due to a pet chewing/eating/scratching/getting injured by the product while not attended. We recommend that you remove clothing items durning rough play time, sleeping, or when leaving your pup home alone. Always use your best judgment when giving your pet any form of clothing, toys or other products to keep your pet safe and healthy!