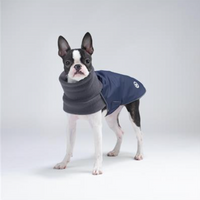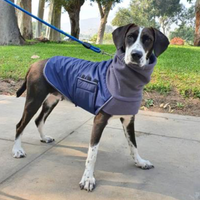 Water or Wind Trench Coat
The most stylish, comfortable and functional winter trench coat that is both windproof and water-repellant. Your dog is sure to be the most fashionable and warm pup on the block with this statement coat! 
Product features include: 
Anatomical and warm neck
Strap hole
Windproof and water-repellent material with inner fleece lining
Adjustable Velcro
Reflective tape at the edge of the coat
SAFETY NOTE:
Do not leave your pet unattended with this product. We are NOT responsible for any damages/illnesses to products or pet that may happen to your pet or product due to a pet chewing/eating/scratching/getting injured by the product while not attended. We recommend that you remove clothing items durning rough play time, sleeping, or when leaving your pup home alone. Always use your best judgment when giving your pet any form of clothing, toys or other products to keep your pet safe and healthy!