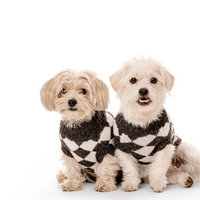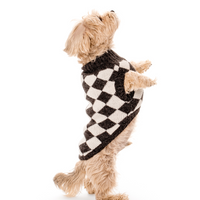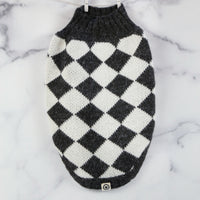 Aside from being warm, comfortable and extremely soft, this sweater is also one of the cutest additions to your pup's wardrobe! There is no better way to spend winter than wrapped up in this cozy, cuddly sweater that is sure to draw attention and make all of the other pup's jealous that they didn't find it first!  
Details: 
Extra warm
Soft to the touch
Low neck
Ultra comfortable
Churro is a Poodle and wears our Small size.
Check our sizing guide!
Machine wash cold, delicate cycle, tumble dry low.
SAFETY NOTE:

Do not leave your pet unattended with this product. We are NOT responsible for any damages/illnesses to products or pet that may happen to your pet or product due to a pet chewing/eating/scratching/getting injured by the product while not attended. We recommend that you remove clothing items durning rough play time, sleeping, or when leaving your pup home alone. Always use your best judgment when giving your pet any form of clothing, toys or other products to keep your pet safe and healthy!