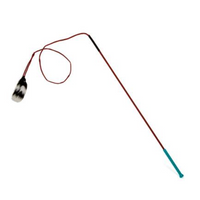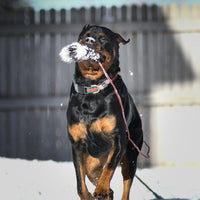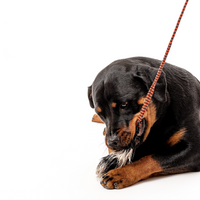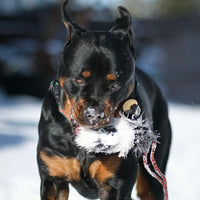 Your pup's new favorite toy! This tail teaser toy is a wonderful way to interact and bond with your dog. It is a great tool to exercise and mentally stimulate your dog, while also practicing impulse control training. The tail teaser promises tons of fun for you and your pup and serves as a perfect way to tire out your dog and engage your pup in play at any time of day! This toy is especially great for high energy dogs. 
Nylon cord for interactive exercise and fun
Chase and tug action keeps dogs entertained
One faux-fur tail Squeak and rattle toy with replacement included
Nylon pole prevents you from touching a slobbery squeaker
Toy Tip: Do not leave your pup with the Tail Teaser unattended. Many dogs will try to chew through the nylon pole and destroy the toy. This toy is meant to be played with, not chewed on. 
SAFETY NOTE:
Do not leave your pet unattended with this product. We are NOT responsible for any damages/illnesses to products or pet that may happen to your pet or product due to a pet chewing/eating/scratching/getting injured by the product while not attended. We recommend that you remove clothing items durning rough play time, sleeping, or when leaving your pup home alone. Always use your best judgment when giving your pet any form of clothing, toys or other products to keep your pet safe and healthy!