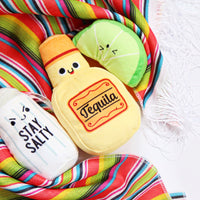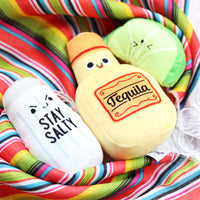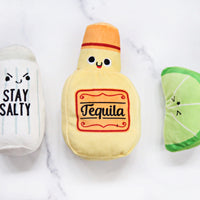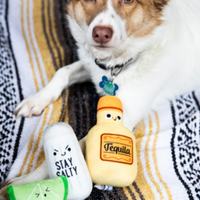 Your best (and furriest) friend can finally join the party with this turnt pup dog toy set by Pearhead! This set of three squeaky plush pet toys comes with one bottle of tequila, one "stay salty" saltshaker and one lime wedge.
Your dog of any size and any breed will love playtime with these squeaker toys and you will love how adorable they look doing it! Snap a picture of your four-legged friend with this party set to share on social media with all of your pups biggest fans. This turnt pup dog toy set is the perfect gift to give your pet on their birthday!
Each toy measures approximately 3.38"W x 4.2"H x 1.7"D.