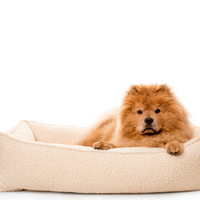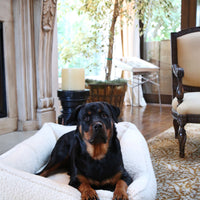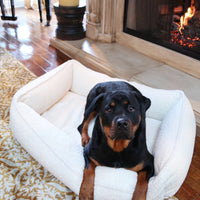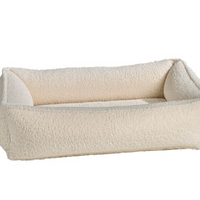 This beautifully designed urban lounger ivory sheepskin microvelvet dog bed is the perfect statement piece for your home. Instead of tucking away that old, boring dog bed you're always trying to hide, get ready to show off this dog bed that perfectly compliments and enhances the design of your home.
Product Information: 
Dual layer, fibre topped foam inner cushion provides orthopaedic support and plush comfort. In this unique one piece design, the bottom cushion is secured (zippered) into the bottom of the bed, making this a great solution for dogs that tend to dig and chew removable cushions.
50lb Chow Chow and 95lb Rottweiler in the size large dog bed. 
SIZE CHART :